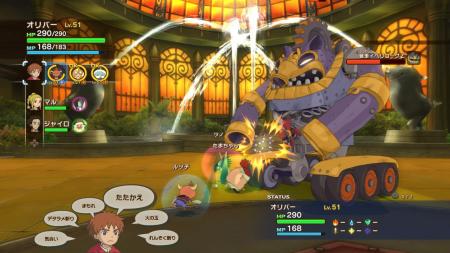 "Ni no kuni: Wrath of the white Witch" ist seit November 2011 in Japan für die PS3 zu haben. Dazu gab es haufenweise kostenlosen Download-Content, wie etwa neue Monster oder spezielle Missionen. Das alles und noch ein paar andere Dinge mehr bekommen nun eine eigene "All-In-One"-Edition. Die kostet neu satte 50$, die Inhalte sollen jedoch für Besitzer des "alten" Spiels kostenlos als Patch erhältlich sein.
Hier ein Überblick, wie das dann im Spiel ausschaut:
8 screens, "Ni no kuni: Wrath of the white Witch", via siliconera.com.
Das Game ist das bislang erste und einzige Videospielprojekt des legendären Anime-Studios Studio Ghibli.
Das Spiel und damit auch die erweiterte Version kommt auch zu uns, allerdings erst im ersten Quartal 2013.
---
.: Social Bookmarks :.