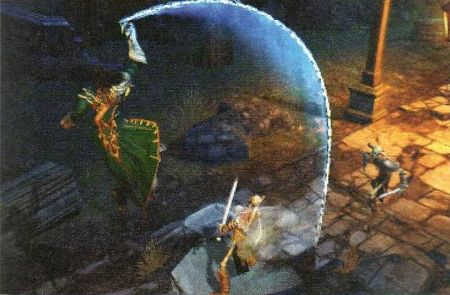 "Castlevania: Lords of Shadow" war ein runderneuertes "Castlevania" für die beiden großen Next-Gen-Konsolen aus dem Jahr 2010. Nun schaut es danach aus, dass das Game auch für den 3DS portiert wird. Die Grafik sieht bombastisch aus und erinnert an diesen Titel, lediglich einen weiteren Untertitel hat das Spiel verpasst bekommen: "Mirror of Fate".
Die nun folgenden Grafiken wurden Scans entnommen, entsprechend niedrig ist die Qualität. Für eine erste Vorschau sollte das jedoch völlig ausreichen:
14 screens, "Castlevania: Lords of Shadow: Mirror of Fate", via nintendoeverything.com.
Weitere Informationen gibt es dazu noch nicht, hier müssen wir wohl noch ein wenig mehr geduldig sein.
---
.: Social Bookmarks :.