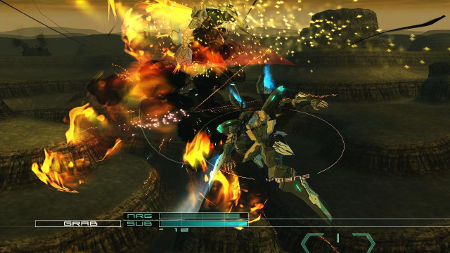 Die "Zone of the Enders"-Reihe gehört für mich zu den besten Mecha-Games überhaupt. Leider war die Spielzeit etwas kurz bei beiden Games. Es gibt jedoch Hoffnung, dass das beim dritten Teil, der wohl erst für die nächste Konsolengeneration zu haben sein wird, anders wird.
Anyway, ab Herbst steht erst einmal die überarbeitete HD-Version vor der Tür. Dann gibt es HD-Interfaces, neues Artwork und vieles mehr. Konsultiert einfach unser Archiv für weitere Informationen.
Jetzt gibt es erst mal Nachschlag in Form von aktuellen Screenies:
27 screens, "Zone of the Enders HD Collection", via allgamesbeta.com.
Die besten und schönsten Grafiken, die bislang veröffentlicht wurden.
Konami überrascht noch mehr: Neben der Ausgabe für die PS3 und 360 erscheint das Spiel nämlich auch für die PSVita!
Wann das Teil zu uns kommt ist noch unklar, Japan jedenfalls kriegt das Paket am 25. Oktober.
---
.: Social Bookmarks :.