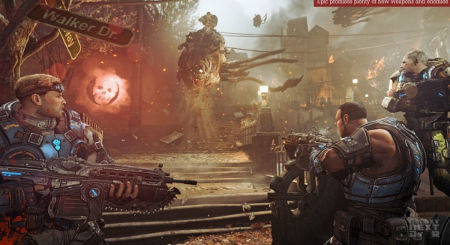 Auf der diesjährigen E3 wurde auch "Gears of War: Judgment" angekündigt. Das insgesamt vierte Spiel der Reihe legt den Hauptfokus auf Baird als Spielfigur. Der wird desöfteren begleitet von Augustus "Cole Train" Cole und drei weiteren, die allesamt brandneu sind.
Aktuelle Grafiken zum Game sind dort zu finden:
11 screens, "Gears of War: Judgment", via gamekyo.com.
Ein neuer Modus kommt auch: Der nennt sich "OverRun". Das soll eine Mischung sein aus "Horde"- und "Beast"-Run.
Wann das Spiel in den Handel kommt ist unklar, die richtige Berichterstattung mit weiteren Informationen findet auch erst nächsten Monat im Juli statt. Da kommt also sicher bald noch mehr.
---
.: Social Bookmarks :.