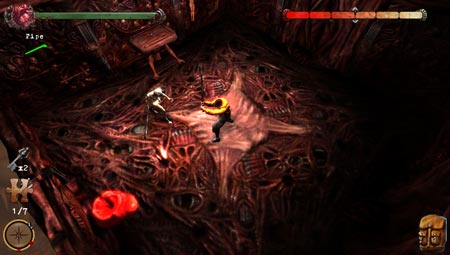 Bei "Silent Hill: Book of Memories" läuft vieles anders: Isometrische Perspektive, Handheld-Game, Entwicklung liegt nicht mehr direkt bei Konami sondern WayForward, neue Monster, usw.
Auch liegt der Schwerpunkt auf einem Mehrspieler-Modus, an dem sich bis zu vier Spieler beteiligen können.
Die Atmosphäre bleibt aber klassisch "Silent Hill", das sieht man dort erneut:
12 screens, "Silent Hill: Book of Memories", via gamekyo.com.
Eine neue Power-Leiste lässt euch zusätzlich mächtige Kräfte entfalten, die euch die Monster-Metzelei leichter machen können.
Wann das Spiel genau kommt ist unklar, bestätigt wurde aber der Oktober diesen Jahres.
---
.: Social Bookmarks :.