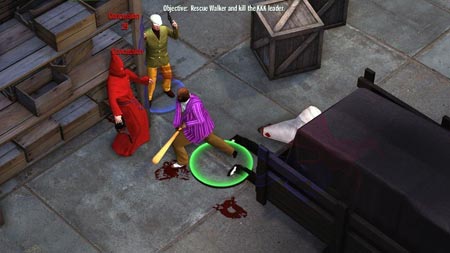 Wer schon immer einmal Mitglieder des Ku-Klux-Klans mit einem Baseballschläger (oder anderen netten Waffen) vermöbeln wollte, der ist bei "Omerta: City of Gangsters" genau richtig.
Das ist der Titel eines der neuesten Projekte von Haemimont Games, einem bulgarischen Studio mit Sitz in Sofia, die seit 1997 Spiele entwickeln. Zu den bekanntesten Releases zählt die "Tropico"-City-Simulations-Reihe.
Zu "Omerta" ist wenig bekannt. Es soll noch dieses Jahr kommen und ist ein Mafia-Simulator, der zur Zeit der Prohibition in Atlantic City spielt. Genug Stoff also für ein actionreiches, aber auch lustiges Abenteuer.
Die ersten Grafiken sind dort zu finden:
9 screens, "Omerta: City of Gangsters", via joystiq.com.
Zu haben dann nur für den PC. Obwohl: Haemimont hat öfter auch mal Releases für die 360 gemacht. Vielleicht wird das ja was, mal sehen.
---
.: Social Bookmarks :.