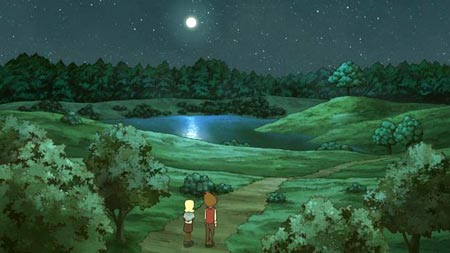 Wenn ein Beitrag bei Destructoid die Überschrift trägt "Game XY looks amazing", dann hat das schon etwas zu bedeuten. Die Jungs & Mädels dort haben normalerweise immer was zu meckern und verreißen auch mal zwischendurch mal gerne Blockbuster-Games, wo andere exorbitante Wertungen hinterlassen hätten.
Jedenfalls, der Beitrag selbst lohnt, es wird nicht nur auf das Optische eingegangen. Neue Grafiken gibt es außerdem, die sind dann gleichfalls dort auffindbar:
12 screens, "Professor Layton and the Miracle Mask", via destructoid.com.
Da kann man sich als 3DS-Zocker wirklich drauf freuen.
Das Spiel wird bei uns in zehn Tagen, also am 26. Oktober im Handel sein.
---
.: Social Bookmarks :.