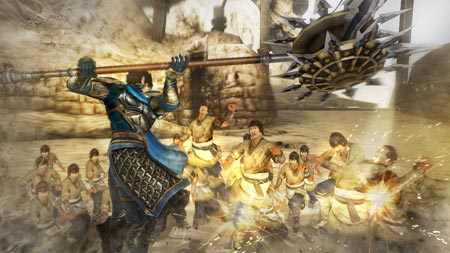 Omega Force und Koei arbeiten derzeit an "Dynasty Warriors 8", einem Beat'em-Up, das auf dem "Romance of the three Kingdoms" basiert von Luo Guanzhong, einem populären chinesischen Schriftsteller. Diese Inhalte liefern immer mal wieder Stoff für große Videogames, in unserem Archiv findet sich wie immer mehr dazu.
So um die 70 Charaktere werden dann vertreten sein.
Erste grafische Eindrücke gibt es bereits, sieht epochal aus, schaut selbst:
22 screens, "Dynasty Warriors 8", via destructoid.com.
Wird exklusiv auf die PS3 gebracht und das zu 100% in Japan und den USA. Bis zum Release dauert es aber noch: Ein genaues Datum gibt es bisher nicht, das alles kommt irgendwann 2013.
---
.: Social Bookmarks :.