Wird gebaut: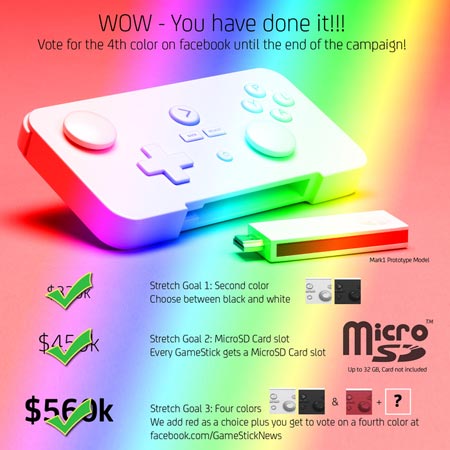 Ein Monat. 650.000$ Spenden. Killer.
Das Prinzip:
"There are over 1.416.338,245 TVs in the world but less than 1% of them are used to play games! Crazy."
Der Gamestick soll eine komplette Spielekonsole werden. Offene Plattform, überall hin mitnehmbar. Und das Ganze für nur 79$.
Weitere Informationen:
Gamestick, die portable Konsole der Zukunft?, via kickstarter.com
Android. Die Zukunft. Fabulös.
---
.: Social Bookmarks :.