Ich dachte hier eigentlich zuerst an "Red Dead Redemption":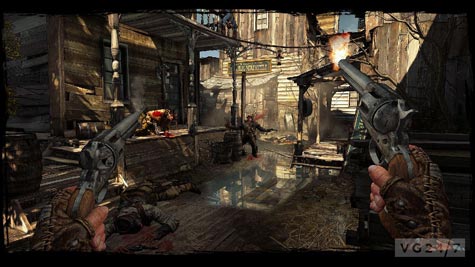 "Call of Juarez"Gunslinger ist jedoch von Ubisoft, nicht von Rockstar.
Die Polen von Techland entwickeln den Shooter, der wieder zurück zu den Western-Wurzeln gehen soll.
Hier die ersten Screenies:
8 screens, "Call of Juarez: Gunslinger", via vg247.com.
Wird nur als virtueller Titel zu haben sein, für die beiden 7th-Gen-Konsolen und den PC.
---
.: Social Bookmarks :.