Archiv für 17. April 2013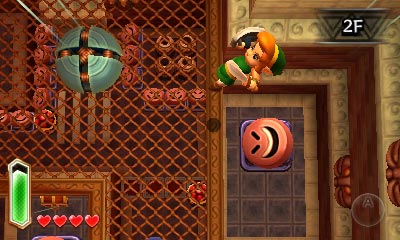 Ich weiß nicht mehr, wie oft wir als Schüler damals "A Link to the Past" auf dem SNES durchgezockt haben. In jedem Fall ist enorm viel hängengeblieben und es ist für meine Generation vielleicht die Definition eines Zelda-Games überhaupt.
In Japan wird jetzt, volle 21 Jahre nach Release des SNES-Rollenspiels, an einem offiziellen Teil 2 gewerkelt. Der trägt exakt den selben Titel, eben nur mit einer 2 am Ende. Für den Westen ist bisher keine Information zu haben, wie es hier genannt werden wird.
Die Welt wird wieder im Grunde zweidimensional. Doch der kleine Link wird diesmal etwas gepimpt: Er kann nämlich die Level durch eine neue Dimension der Höhe bewältigen. Das sorgt für eine etwas ungewohnte Perspektive. Außerdem kann man wohl irgendwie in eine Zeichnung wechseln und durch Wände gehen.
Echt gut, die ersten Grafiken existieren auch schon:
5 screens, "The Legend of Zelda 3DS", via gematsu.com.
Die Story wird nagelneu sein, spielt zwar in der selben Welt, ist aber keinesfalls ein Remake.
Wahrscheinlich zu haben irgendwann ab Weihnachten. Freut mich besonders.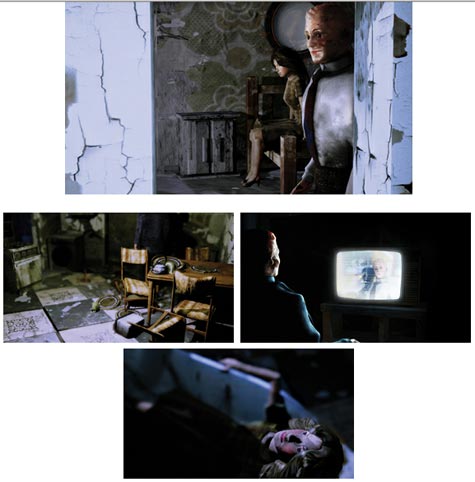 Auch geil: Weil bei Climax Studios es bisher überhaupt keinen Titel für ein kommendes Horror-Game gibt, haben sie das Ding kurzerhand "Unannounced Horror Title" getauft.
Das war bei einem anderen Projekt ähnlich: "Character Action Platformer" sieht ein wenig aus wie "Prince of Persia" auf Steroiden.
Es gibt jedoch bereits Grafikmaterial zu beiden Games, das wir gerne weiterreichen:
6 screens "Unannounced Title 1" und 6 screens "Unannounced Title 2", via allgamesbeta.com.
Wir nehmen an, dass diese Schriften von Fans stammen oder den Leuten bei Allgamesbeta selbst.
Macht aber nichts, trotzdem interessant. Wer will, der kann sich wegen diesen Ankündigungen auch gerne mal durch die Website von Climax Studios wühlen.
Die Entwickler aus UK sind bekannt für ihre Konsolen-Games. Daher schieben wir das mal in diese Kategorien. Jedoch ohne Gewähr.
Release von dem Horror-Spiel soll definitiv noch dieses Jahr sein.