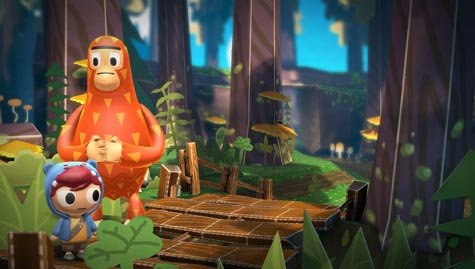 "Jacob Jones and the Bigfoot Mystery" wird in Episoden für die PSVita erzählt.
Kennenlernen darf man "seltsame und wundervolle Charaktere", viele Rätsel, die Gehirnschmalz erfordern und einen eigenwilligen, aber sympathischen Art-Stil.
Die ersten Grafiken sind da und können dort eingesehen werden:
3 screens, "Jacob Jones and the Bigfoot Mystery", via allgamesbeta.com.
Jacob lernt im Sommercamp den mysteriösen Bigfoot kennen. Überhaupt sehen alle Figuren in dem Spiel aus wie aus Vinyl gemacht. Die Rätsel schreiben allerlei Experten des Fachs, u.a. BAFTA-Nominee George Poles. Es wird viel zu schmunzeln geben und technisch läuft das alles auf Unreal 3.
Wann Teil 1 nun kommt ist unklar, man kann sich aber hier auf dem Laufenden halten.
---
.: Social Bookmarks :.