WTF: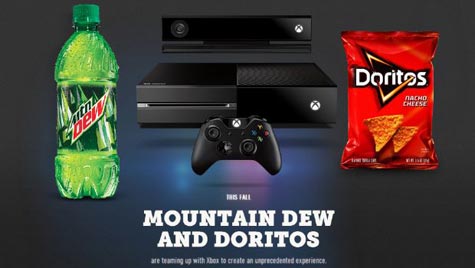 Es zockt sich ja auch so hervorragend unklebrig, wenn man nebenher Chips isst und Limo trinkt! :-/
Nee, ernsthaft: Das wird tatsächlich von dem Fast-Food-Hersteller als Kombo angepriesen. Offiziell.
Man verspricht eine "beispiellose Erfahrung", "das nächste Level des Gaming", diesen Herbst.
Jim Sterling hatte den passenden Kommentar dazu:
"It seems the Xbox One wants to shove food in our mouth while it crams its dick up our ass. Efficient!"
Lassen wir gerne so stehen.
Die Logik, wie das alles zusammenpassen soll, blicken wir in Europa sowieso nicht. Zum Glück.
---
.: Social Bookmarks :.