Ganz schön Oldschool: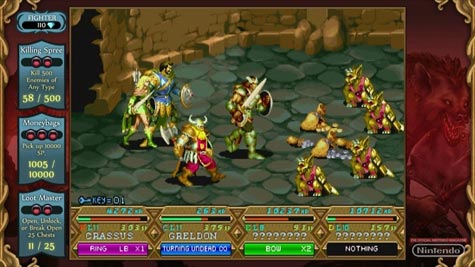 Für echte "Dungeons and Dragons"-Fans wird trotzdem oder gerade deswegen kein Weg daran vorbeigehen. Vorausgesetzt natürlich, sie besitzen eine Wii U:
12 screens, "Dungeons and Dragons: Chronicles of Mystara", via officialnintendomagazine.co.uk.
Eigentlich sind es sogar zwei Titel: Die früheren Arcade-Games "Dungeons & Dragons: Tower of Doom" zusammen mit "Dungeons & Dragons: Shadow over Mystara".
In dem bald erhältlichen und ausschließlich als Download-Titel angebotenen Game wird man mit bis zu vier Spielern als Gruppe zocken können. Außerdem wird Capcom uns das Ganze später komplett in HD präsentieren.
---
.: Social Bookmarks :.