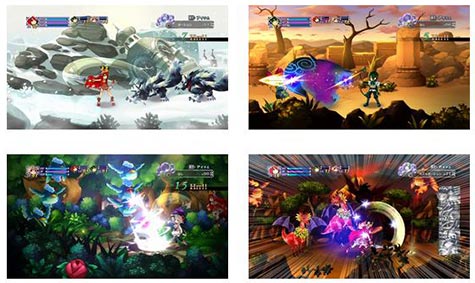 Eigentlich macht "Battle Princess of Arcadias" schon einen guten Eindruck. Doch der Stil will irgendwie nicht auf ein PS3-System passen. Daher wird wohl die Hexe mit ihren 100 Rittern das Spiel von Nippon Ichi sein, dass sich mehr an Erwachsene richtet und auch ältere Freunde finden wird.
Ist halt einfach zuckersüß, was hier abgeht:
34 screens, "Battle Princess of Arcadias", via senpaigamer.com.
Visuell ist die Nähe unverkennbar.
Was soll's: JRPG-Fans und kleine Nintendo-Umsteiger werden auf ihre Kosten kommen. Das Spiel gehört wie vier weitere Titel zur letzten großen Welle von Nippon Ichi für die PS3. Das war's dann.
---
.: Social Bookmarks :.