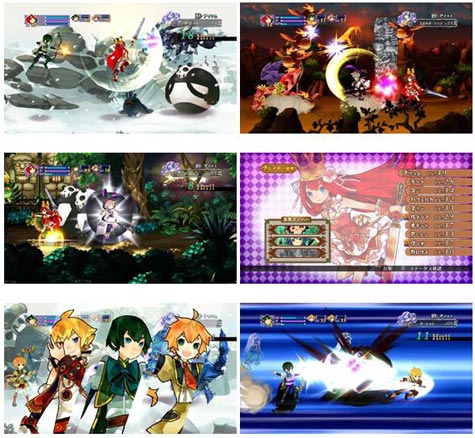 Bei "Battle Princess of Arcadias" (アルカディアスの戦姫) brauchen wir uns hingegen kaum Sorgen machen: Der von Nippon Ichi entwickelte Action-Sidescroller, der grafisch an das legendäre "Muramasu" erinnert, wird in jedem Fall erscheinen.
Prinzessinnen mit Schwertern, die sich durch ganze Armeen an Gegnern metzeln, das wird dann so aussehen:
32 screens, "Battle Princess of Arcadias", via allgamesbeta.com.
Das macht einfach Laune, vom Genre her irgendwie retro, doch die Grafik wie ein PS3-Game eben aussehen sollte; ein Geheimtipp ohne irgendein Risiko eingehen zu müssen.
JP-Import-Fans bekommen das Game ab dem 26. September.
---
.: Social Bookmarks :.