Da kommt schon wieder so ein Car-Pr0n-Racing-Game, das wohl "Project Cars" Konkurrenz machen soll: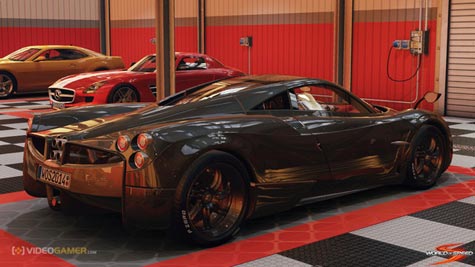 "World of Speed" stammt von den "NfS: Shift"-Machern Slightly Mad.
Es gibt zwei Besonderheiten bei dem diesem Racer: 1. MMO. 2. Free-2-Play.
Was wir jetzt zu sehen kriegen ist wahrscheinlich nicht aktuelles Gameplay, aber es macht einen trotzdem sabbernd:
13 screens, "World of Speed", via videogamer.com.
Ziel ist es endlich mal diesen Mehrspieler-Aspekt korrekt hinzubekommen. Dabei orientiert sich die Qualität an Konsolen-Racern, denn: Es ist bisher ausschließlich für den PC angekündigt.
Große Ambitionen, wird noch eine Heidenarbeit und Release ist ebenfalls nicht verkündet worden. Kudos trotzdem!
---
.: Social Bookmarks :.