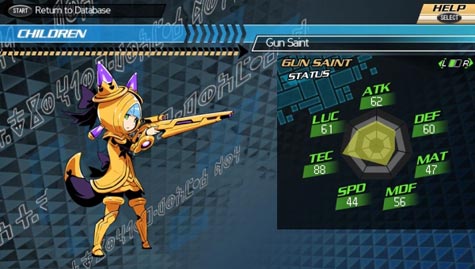 Atlus will in "Conception II: Children of the Seven Stars" (CONCEPTIONII 七星の導きとマズルの悪夢) 30 Charakterklassen bringen.
Gut, warum nicht!
Das Spiel bringt rundenbasierte Kämpfe in einem farbenfrohen JRPG auf die 3DS– und Vita-Konsolen dieser Welt.
Hier ein Auszug, wie ein paar Charakterklassen aussehen werden:
8 Charakterklassen, "Conception II", via gematsu.com.
Teil I war ein PSP-Game und sah im Westen keinerlei Lichter dieser hiesigen Welt. Doch das wird mit diesem Spiel anders sein: Quartal 2 ist angepeilt, NTSC im April, also wohl kurz darauf.
---
.: Social Bookmarks :.