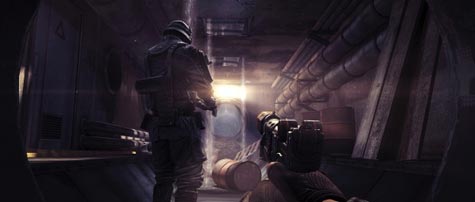 Ein bisschen Grafiken-Allerlei zu "Wolfenstein: The New Order":
17 screens, "Wolfenstein: The New Order", via gematsu.com.
Da sind Bilder wie oben, sehr nah an der Action, zu finden. Doch es gibt ebensoviele Charakter-Porträts. Ganz wenig Artwork und sogar eine Konzeptzeichnung.
Bethesda wird's schon richten, oder zweifelt daran ernsthaft jemand? Ist ja auch eine eher berüchtigte FPS-Franchise. Gibt leichtere Projekte.
Wir werden es erfahren: Der Titel kommt am 23. Mai auch zu uns.
---
.: Social Bookmarks :.