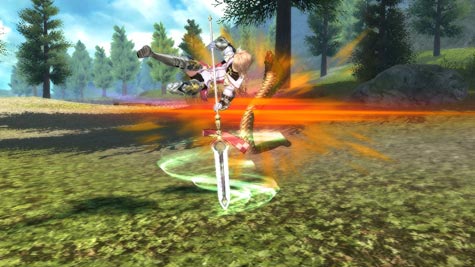 "Tales of Zestiria" (テイルズ オブ ゼスティリア) wird das 15. der Tales-Reihe sein. Soll sich noch einer über "Final Fantasy" mokieren. Und die Spin-Offs sind hier nicht mal miteingerechnet.
Spielen wird es in der fiktionalen Welt namens Greenwood, wo es zwei verfeindete Imperien geben soll, die im Krieg sind. Die Geschichte folgt Slay, der mit Superkräften modifizierten Humanoiden angehört und durch seine Streifzüge durch diverse Ruinen schließlich auf eine Begleiterin namens Alicia trifft.
Namco Bandai hat aktuelle Screenies für uns, die könnt ihr dort abgreifen:
16 screens, "Tales of Zestiria", via gamekyo.com.
Es gibt hier noch kein Datum. Die Marke wurde irgendwann im September registriert und umfasst alle drei Weltregionen. Wir leiten weiter, sobald sich hier etwas tut.
---
.: Social Bookmarks :.