Fuck yeah, ein Fantasy-RPG-Kickstarter-Projekt aus Frankreich:

Wird entwickelt von Ynnis Interactive. Hier die Seite um zu pledgen:
https://kickstarter.com/projects/438269196/shiness.
Wundervoll, wird jedoch nicht einfach: 100.000$ werden benötigt. Aber keine Panik: Ist ganz frisch, sind noch 29 Tage Zeit und 13.300$ sind bereits drin.
Nicht nur das Team ist uns mega-sympathisch, schaut mal, was die für Charaktere hier eingebaut haben! Wir drücken die Daumen!
Was 20 Jahre währt, wird endlich gut…

Auch nicht schlecht, mal 'ne schnelle Intellektuelle als Heldin: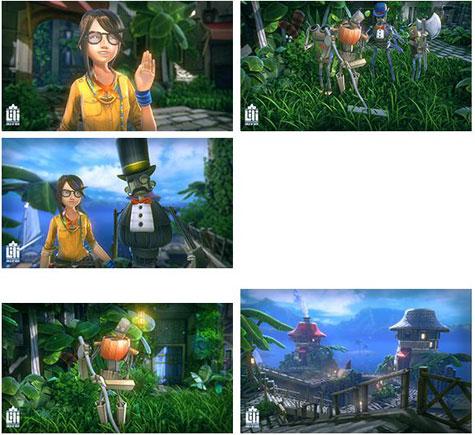 "Lili: Child of Geos" soll ein "schrulliger RPG-Hybrid mit schöner Grafik und cineastischer Storyline" sein.
Sieht gut aus und wirkt ungewöhnlich originell in der heutigen Zeit:
9 screens, "Lili: Child of Geos", via allgamesbeta.com.
Klar, bisschen Tomb Raider lässt sich erkennen, aber die Figuren, die Lili trifft, sind eher timburtonisch. Rätsel sind hier ebenfalls zu lösen, paar Charaktere sehen tatsächlich aus wie aus "Professor Layton".
Zocker von "Zelda: Broken Age" und "Psychonauts" werden vollauf auf ihre Kosten kommen. Interessierte können das Game schon in ein paar Tagen über Steam beziehen.