Den mussten wir noch posten: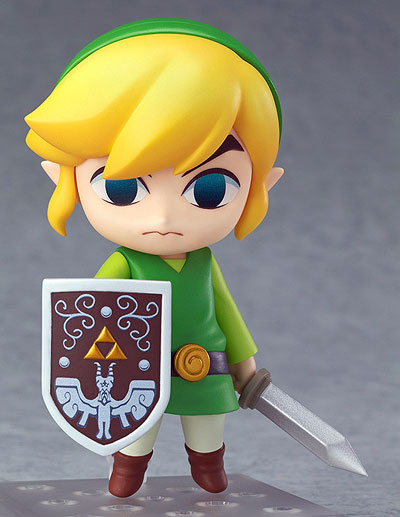 Link aus "The Legend of Zelda: The Wind Waker HD" ist das. Und lasst euch nicht von seinem mürrischen Gesichtsausdruck irritieren: Er kann auch anders! Dafür bekommt er ein Grinsegesicht zusätzlich mit. 🙂
Wird ab August zu haben sein. Schaut mal dort vorbei: http://goodsmile.info/en/product/4370/Nendoroid+Link+The+Wind+Waker+ver.html.
---
.: Social Bookmarks :.