Opulent: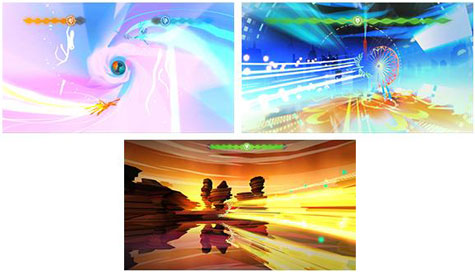 Pixelopus hat das Potenzial das thatgamecompany der neuesten PlayStation-Konsolengeneration zu werden. Das stellen sie mit ihrem "Entwined" eindrucksvoll unter Beweis:
7 mal "Entwined", via allgamesbeta.com.
Was wie ein verschickter Future-Racer aussieht ist unter der Haube die Geschichte zweier Seelen: Die eines Fisches und eines Vogels. Die empfinden eine starke Zuneigung zueinander, treffen sich aber nie. Und mancher fühlt sich vielleicht vom Gameplay her bereits an "Flower" erinnert.
Ihr steuert beide Seelen gleichzeitig und das derzeit auf der PS4 seit dem 10. Juno in der EU. Die Versionen für PS3 und Vita sollen bald schon folgen.

Capcom wird auch nicht müde immer wieder neue Versionen einer Morrigan-Figur zu veröffentlichen: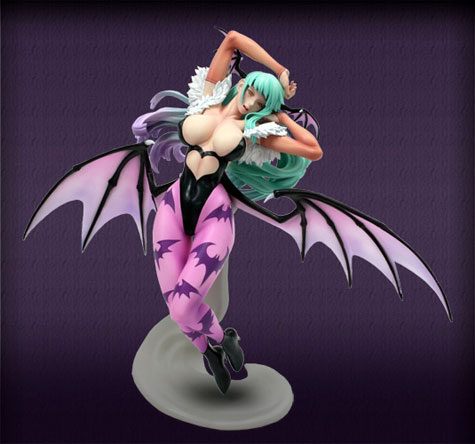 Gut, klar, es gibt Argumente.
[via]
Erscheint ab September für 9.200 Yen/67€ (ohne Steuer, Versand und Zoll), ist 27cm groß und wird auf der Tokyo Toy Show 2014 ebenfalls präsent sein.

True beauty:
"Ori and the Blind Forest" ist das Ergebnis, wenn ein Spieleentwickler in den Foren von NeoGAF auf die Fans hört und seine eigene Erfahrung mit einbringt, um ein Spieleerlebnis zu schaffen, was aufgrund der Videospielgeschichte zwar logisch antizipiert hätte werden können, aber fast nie gemacht wird. Die Leute, die in den 80ern geboren wurden und diese Geschichte kennen werden ganz genau wissen, was wir hier meinen.
Für alle anderen ist es einfach ein wunderschönes Adventure, das im Herbst von Moon Studios für PC und XBO erscheint.
Bitte. Mehr. Davon!