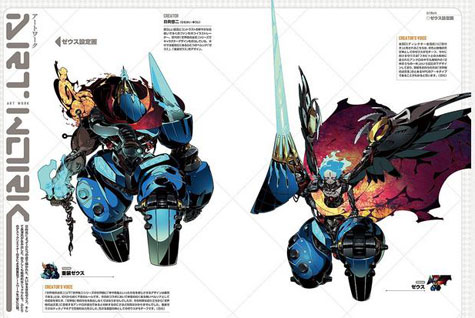 "Persona Q: Shadow of the Labyrinth" (ペルソナQ シャドウ オブ ザ ラビリンス) wird wohl das technisch anspruchsvollste "Persona" von Atlus werden. Das liegt einfach an der technischen Beschränktheit der Konsolen aus dem Hause Nintendo.
Und es lohnt sich immens, das auch irgendwie festzuhalten. Dies geschieht glücklicherweise durch ein schönes Artbook:
Vorschau: "Persona Q"-Artbook, via tinycartridge.com.
250 Seiten vollgepackt mit Konzeptkunst, Zeichnungen, Illustrationen, Interviews der Macher, Storyboards und mehr.
Wird von Kadokawa/Enterbrain publiziert und soll ¥2,052/$19 kosten.
---
.: Social Bookmarks :.