Archiv für 6. Oktober 2014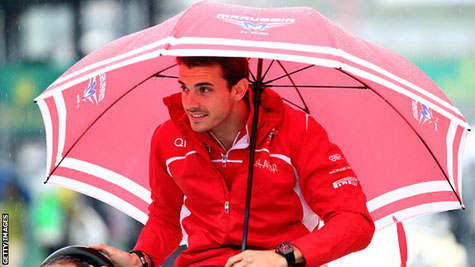 Photo und Artikel: via bbc.com
Formel 1-Fahrer sind ja auch Zockerseelen. Nur zocken die meist in der Realität. Und da kann auch gerne mal etwas daneben gehen.
Deshalb wünschen wir explizit an dieser Stelle Jules Bianchi alles Gute!!
Er ist gestern in den Kran von Adrian Sutil gefahren und hatte sich schwere Verletzungen am Kopf zugezogen. Inzwischen ist er aber wohl aus dem kritischen Zustand heraus und muss nicht mehr künstlich beatmet werden.
IOHO hätte das Rennen unter diesen widrigen Wetterumständen nicht stattfinden sollen. Doch der Kommerz hat einmal mehr den Längeren vor der Gesundheit von Menschen gezogen. Ist ja leider nichts wirklich Neues…

Hat diesen Beitragstitel zu 100% verdient: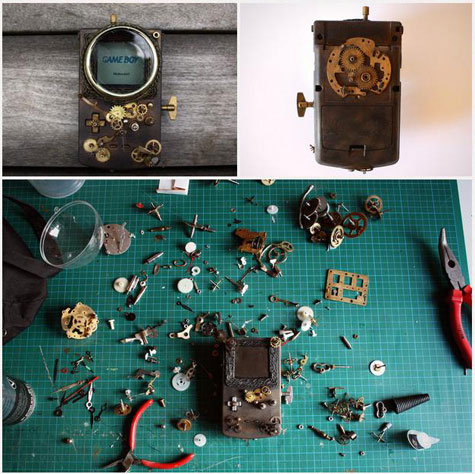 Wüsste nicht, wie man noch näher an das Thema Steampunk herankommen könnte. Ihr!?
Stammt von Elise Siegwald, besucht sie mal:
https://behance.net/gallery/19338531/Steampunk-Game-Boy. [via]
Ausgefuxt bis ins kleinste Detail. Merci Elise!

Auch wenn der Hauptcharakter hier ein wenig hässlich ist, die Sympathie-Werte für den Goblin Styx sind jetzt schon ähnlich hoch wie damals beim guten alten Abe und seiner Odyssee. Hier ist ein Gameplay-Trailer zu "Styx: Master of Shadows".
Wird ein Next-Gen-Stealth-Game, das allerdings noch mit der alten Unreal 3-Engine betrieben wird. Es spielt lange vor dem 2012 veröffentlichten "Of Orcs and Men" und wird Goblin-Fans weltweit wohl ansprechen; wenngleich der Vorgänger zumindest bei den Kritikern nicht überzeugen konnte.
Aber hey, jeder verdient eine zweite Chance! Zu haben ab morgen.