Archiv für 14. Oktober 2014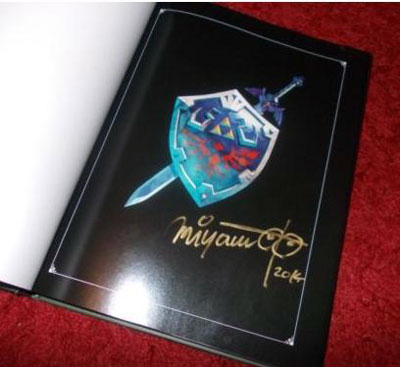 Wir haben Post gekriegt. Von einem mysteriösen aber freundlichen Menschen, der sich TylerDurden nennt. Unser Dank geht raus an ihn für den Hinweis zu diesem Gem:
"Hyrule Historia"-Book von Shigeru Miyamoto mit Unterschrift, via einbekanntesonlineauktionshaus.de.
Es handelt sich hierbei um das englische "Hyrule Historia"-Artbook von Shigeru Miyamoto, das der Versteigerer dieses Jahr auf der E3 erstehen konnte. Das Buch trägt Miyamotos goldene Unterschrift. O.O Aktuelles Gebot derzeit: 92€.
Es sind auch paar nette Schnappschüsse dabei, wie das innen ausschaut.
Nochmals danke, Herr TylerDurden! Gerne mal wieder!

Zwei Auto-Narren unter sich: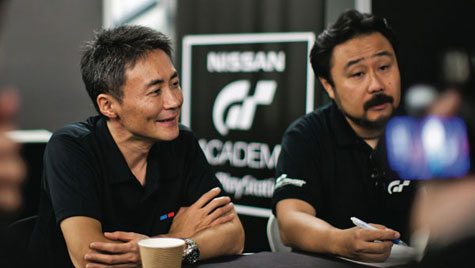 Es gibt erste Infos zu "Gran Turismo 7": Erscheint wahrscheinlich nicht mehr 2015, sondern erst 2016. Die GT-Zocker müssen also wohl noch eine Weile mit der 6er-Version ausharren.
Yamauchi meint ferner in einem Interview mit GamesTM:
"Everything will be running naturally [in Gran Turismo 7]. PS3 was much, much more difficult. The high quality of data that we have being rendered on the PS4 I think is going to make an incredible difference."
Also wieder das alte Credo, die gute alte PS3 sei "ach so kompliziert". Oh my…
Naja jedenfalls, es solle alles das umgesetzt werden, was mit "Gran Turismo 6" nicht ging. Nebulös.
Mehr Infos gibt's in Ausgabe #153 von eben jenem Magazin, das uns bisher unbekannt war; wir sind aber eh viel mehr im Web unterwegs, sorry.
Und damit hat es sich auch schon zu Aussagen zum 7. Teil. Da kommt aber sicher in naher Zukunft noch mehr.