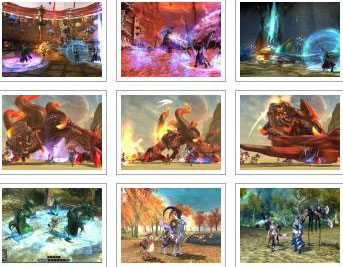 Mit "Weapons of Fantasy" kommt mal ein MMORPG aus Taiwan! Für die PS4, aber bestätigt wurde bisher nur der japanische Markt. Den Vertrieb dort wird Lions Film übernehmen.
Wird ein massives Stück Software: Das Kampfsystem ist extrem vielseitig und teilt sich auf in ein "Relikten-System", fünf Jobtypen, ein "Haustier-System", ein tiefergehendes Rüstungssystem und es gibt ferner abgefahrene Vehikel im Game.
Sieht dann so aus:
34 screens, "Weapons of Fantasy", via gamemag.com.tw.
Die PS4-Vollversion bekommt man als Zocker umsonst, natürlich kommen monatliche Kosten hinzu, die bisher jedoch noch nicht bekannt sind. Cool: Die Server werden mit den PC-Spielern geteilt. Mehr Infos gibt es leider nicht derzeit.
---
.: Social Bookmarks :.