"Wir sind große Fans, Mr. Gladwell":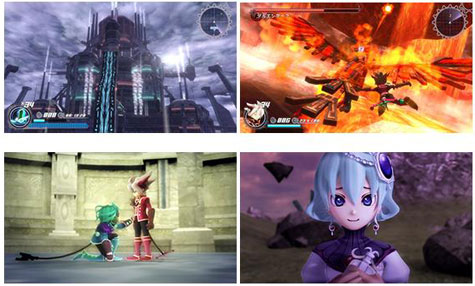 Wir sind sehr angetan von "Rodea the Sky Soldier" (ロデア・ザ・スカイソルジャー)! Scans hatten wir schon hier, einen Trailer, und heute eben endlich auch aktuelle Spielgrafiken, die alle Erwartungen übertroffen haben:
16 screens, "Rodea the Sky Soldier", via allgamesbeta.com.
Vom Gameplay wird das eben nicht einfach, uns ist auch direkt jetzt gar kein "Flying Action Game" bekannt.
Kann was werden! Erscheint im Frühjahr zunächst in Japan.
---
.: Social Bookmarks :.