Archiv für die Kategorie "Amiga"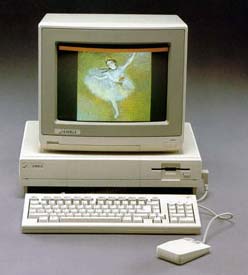 zwar komplett auf englisch, muss aber erwähnt werden:
ars technica erzählt die geschichte des amiga! vollgepackte fünf seiten:
culture/a-history-of-the-amiga-part-1.ars [via]
behandelt werden der zusammenbruch von commodore, die jahre 1977-1984 und die "tage von atari".
den zweiten teil gibts in zwei wochen. titel: "die geburt des amiga".

huh… ganz ganz alte videos, aber nicht wenig sympathisch:
captain james tiberius kirk vs. commodore
und buzz aldrin vs. amiga
so hats mal angefangen 🙂
[via]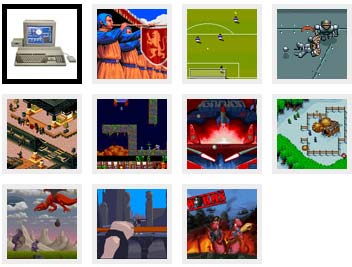 1985 war die zeit des commodore amiga, einer elektronischen freundin für alle multimedia-mässigen digitalen lebenslagen und heim-computer-ambitionen zu einem vernünftigen preis.
"wired" präsentiert nun in einer aktuellen ausgabe die "10 einflussreichsten amiga-games", hier die, die genannt werden: "defender of the crown", "sensible soccer", "speedball 2", "syndicate", "lemmings", "pinball dreams", "cannon fodder", "shadow of the beast", "another world" und "worms". gezeigt werden ein paar nette screenshots zu jedem game sowie ein kurzer text (leider auf englisch), was hat gefallen, etc., ihr wisst schon. dort gibts den bericht:
die 10 einflussreichsten amiga-games, laut wired. [via]
bis auf "lemmings" und "worms" kenne ich leider kein einziges spiel, denn zur selben zeit war ich immer noch mit einem c64, ab 1990 dann mit einem simplen gameboy beschäftigt. vielleicht sollte ich mal ein ähnliches feature zu c64-spielen machen, da wüsste ich dann von solchen krachern wie "pipes", "airwolf", "neverending story" oder wie sie alle heissen zu berichten. vielleicht kram ich ihn mal aus dem keller raus, wenn ich das nächste mal meinen nostalgie-anfall hab'. (also nächstes jahr oder so…)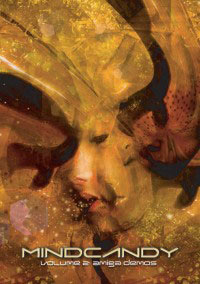 für diesen eintrag gehen wir schnell satte 21 jahre zurück: willkommen im jahr 1985 und willkommen in der welt des "amiga", einem pc-gaming-hybrid der firma commodore. dieser kasten wird fortan auch von kreativen benutzt, egal ob nun grafiker, musiker oder programmierer. diese szene ein wenig genauer zu beleuchten, darum geht es in der dvd-reihe "mind candy". "mind candy" wird so zu einem zeitzeugen, der die kreativarbeiten dieser zeit und dieser maschine hervorhebt, sonst hätte man sie wohl vergessen.
ein nettes vorschau-video gibt es bei gulli, mehr informationen zu diesem retro-juwel hier (fusecon.com) oder hier (1gb-download).