Artikel-Schlagworte: "40000"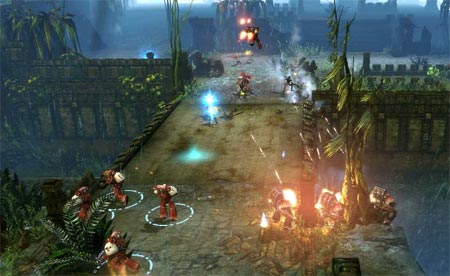 am 20. februar kommt "warhammer 40000 – dawn of war II", das von thq und relic entwickelt wird. einen trailer und eine vorschau hatten wir schon hier, inzwischen gibt es auch aktuelle screens:
19 mal "wh 40000 – dawn of war II", via destructoid.
es werden zwei modi kommen, kampagne und skirmish. die engine ist eine update-version von der aus "company of heroes". die armeen nennen sich space marines, orks, eldar und tyranids.