Artikel-Schlagworte: "8bit"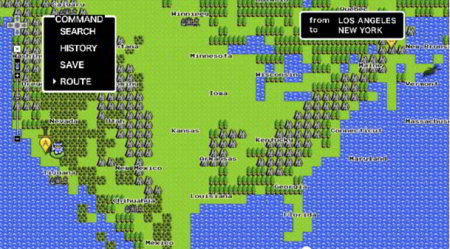 Für den diesjährigen Aprilscherz hat sich Google etwas ganz besonderes einfallen lassen: Zusammen mit Square Enix hat man eine Google Maps-Version im 8bit-Stil erstellt, mit vielen Referenzen und Bildern aus "Dragon Quest".
Diese Version ist inzwischen offline, doch es gibt ein zweiminütiges Video dazu: Hier klicken.
Ein LAN-Kabel wird direkt an die Kassette angeschlossen, um auf die vielen Funktionen zugreifen zu können. Auch "Street View" ist darin enthalten. Schön wäre auch, wenn folgendes eintreten würde:
"As the first NES cartridge to be released in nearly 18 years, we're working hard to make Google Maps 8-bit for NES available in the Google Store as soon as possible. A mobile version for Game Boy is also under development."
Nette Idee, nur wahrscheinlich schlecht realisierbar.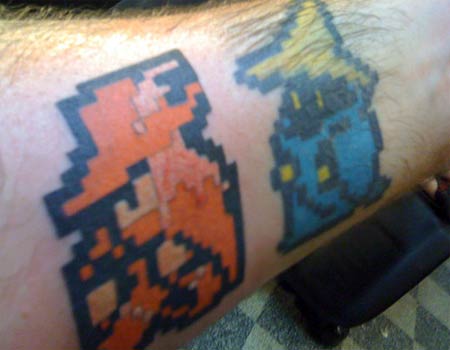 michael fahey hat das internet darüber abstimmen lassen, welcher videogame-charakter seinen arm zieren sollte. den blauen magier hatte er schon, es war valentins-tag und so bekam der blaue gesellschaft von einem roten. seine freundin ging mit ihm d'accord und hat sich daraufhin einen chocobo-magier stechen lassen.
tja, wenn das mal keine liebe ist, dann wissen wir auch nicht. noch mehr photos dieses unterfangens findet man bei kotaku.com.