Artikel-Schlagworte: "alchemists"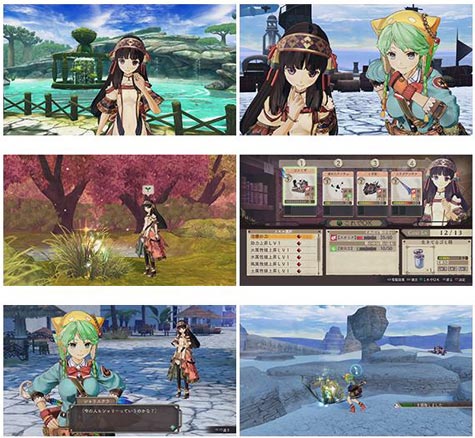 Ich muss gestehen ich selbst bin niemand, der "Atelier"-Games zockt und auch der Link hier ist schon ein paar Tage alt. Es gibt aber einen Grund weshalb man die ersten veröffentlichten Screenies zu "Atelier Shallie: Alchemists of the Dusk Sea" (シャリーのアトリエ~黄昏の海の錬金術士~) gesehen haben und sollte und der lautet P o s i t i v i t y.
Das ist spürbar auf fast jeder dieser Grafiken:
27 screens "Atelier Shallie Alchemists of the Dusk Sea", via allgamesbeta.com.
Ist auch Charakter-Artwork dabei.
In einer Welt, in der alles immer abgefuckter wird, sind solche Momente schwerlich bezahlbar. Vielleicht sollte ich hier mal eine Ausnahme machen, wenn das Rollenspiel denn zu uns kommt. Bisher wurde nur ein Release für Japan am 26. Juni bestätigt.