Artikel-Schlagworte: "apprentice"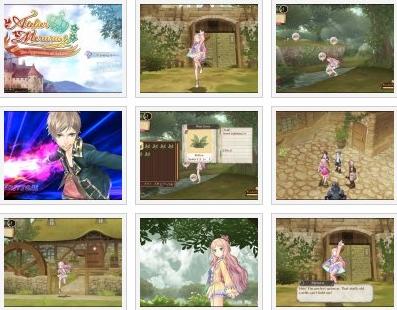 Die "Atelier"-Rollenspiel-Serie von Gust ist sicherlich nicht jedermanns Sache. Die Charaktere sind einfach so süß, dass einem davon schlecht werden kann und die Pastellfarben in rosa und lila der Präsentation kann man männlichen Zockern einfach kaum zumuten.
Trotzdem hält sich die Reihe am Leben: Mit "Atelier Meruru: The Apprentice of Arland" kommt das insgesamt 13. "Atelier"-Game und das dritte und letzte der Arland-Saga auch nach Europa.
NIS America hat dazu massenhaft Grafiken parat, diesmal mit englischen Texten:
70 screens, "Atelier Meruru", via gamekyo.com.
Ab Mai könnt ihr Prinzessin Meruru bei all ihren Alchemie-Problemen helfen. Oder eben nicht.