Artikel-Schlagworte: "artorias"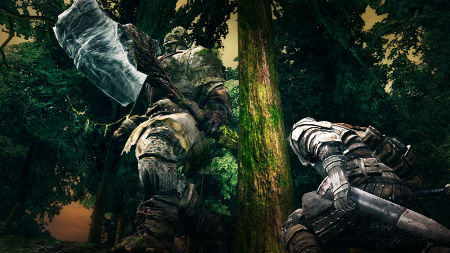 Das erste richtige DLC-Paket zu "Dark Souls" wird ab Winter erhältlich sein und trägt den Titel "Artorias of the Abyss". Dann wird es neue Bosse geben, sowie zusätzliche Waffen und Rüstungen, neue Feinde allgemein und auch neue NPCs.
Das alles wird in der PC-Version, die im August erscheint, zuerst zockbar sein. Und so sieht das Ganze dann aus:
16 screens, "Dark Souls – Artorias of the Abyss", via andriasang.com.
Erst Anfang Januar wurde eine Petition ins Leben gerufen, der sich innerhalb von wenigen Tagen über 92.000 Menschen anschlossen. Der Grund: Man wollte Namco/Bandai zu einem PC-Port des Ausnahme-Hardcore-Rollenspiels bewegen. Diese Mühen waren erfolgreich und so wurde die entsprechende Version Anfang April schon bestätigt. Es bringt was den Mund aufzumachen! Nette Geschichte, coole Fans, schöne Entscheidung vom Studio.