Artikel-Schlagworte: "brink"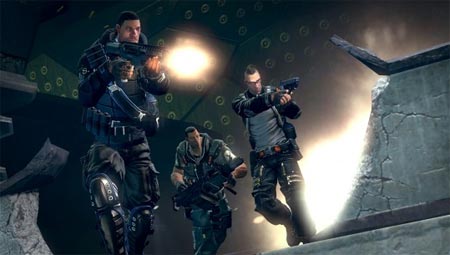 splash damage wird beim shooter "brink" die grenze verwischen zwischen einzelspieler und multiplayer, da man mit ein und demselben charakter zwischen beiden modi hin und her springen kann.
in der story kämpft die "resistance"- gegen die "security"-gruppe und zwar in einer schwebenden stadt, einer utopie namens "the ark". die war eigentlich nur für 5000 menschen geplant, doch da dort nun 50.000 leben kam es zum bürgerkrieg.
einen kurzen teaser zum game hatten wir letztes jahr hier im angebot, heute aber erst öffnen wir den vorschau-beitrag mit folgenden screens:
vorschau: 4 für "brink", via aeropause.com.
als engine kommt die id tech 4 zum zug, die bereits gute dienste bei "doom 3", "quake wars" und "wolfenstein" geleistet hat.
einen festen termin gibt es bisher nur für die ps3: der 29. oktober. die version für den pc und die 360 ist vorgemerkt für das dritte quartal 2010.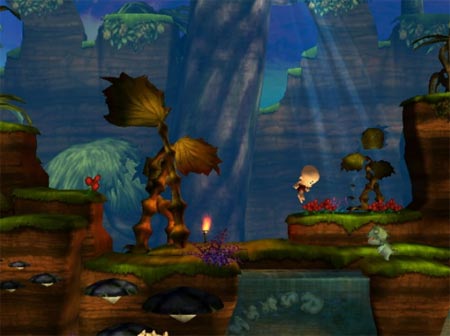 bonk ist ein grossköpfiger höhlenmensch mit glatze, dessen lieblings-angriff die kopfnuss ist. eines seiner ersten abenteuer war für das nes, aber bald wird man ihn auf sämtlichen plattformen zocken können, denn mit "brink of extinction" erscheint ein virtueller konsolentitel irgendwann 2010.
die ersten screens gibt es dort:
13 screens, "bonk – brink of extinction, via hookedgamers.com.
dann wird auch coop-gaming möglich sein.
bonk!

bethesda, die jungs und mädels, die uns auch "fallout 3" im letzten jahr beschert haben, schickten uns einen teaser zu ihrem aktuellen projekt "brink". erzählt wird hier von einer futuristischen forschungsstätte namens arc, wo alles irgendwie ausser kontrolle gerät. das erscheint dann 2010 und auf der e3 gibts da sicher bald mehr dazu.