Artikel-Schlagworte: "capucine"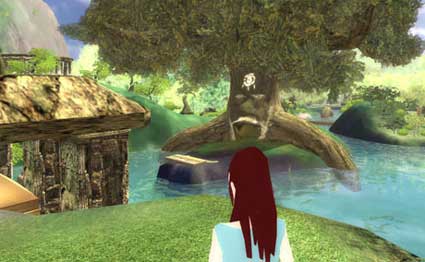 ich bin ein grosser freund jeglichen independent-zeugz, ob film, musik, bücher und natürlich auch videogames. es ist mir dabei auch egal, ob es im endeffekt zur veröffentlichung reicht, denn es ist der wille, der zählt, etwas vollkommen eigenes zu machen und das dann auch so gut es geht durchzuziehen, einfach allein schon der competiton wegen.
aus der independent-szene frankreichs erreicht mich die meldung des geplanten klassischen adventures "capucine" für die wii. in "capucine" sind erstmal alle tot, bis auf dich, eine weibliche hauptfigur und ihr "kapuzinerkresse"-pflänzchen. um langsam wieder alles zurück ins leben zu holen bedarf es licht und reichlich wasser, wobei die schatten dann zu gegnern werden, was euch die wiederbelebung nicht zu einfach machen soll. schliesslich wird eure pflanze geklaut.
was jetzt alles irgenwie lame klingt sollte nicht unterschätzt werden: denkt an ico oder shadows of the collosus; so in die richtung könnte capucine für die wii gehen. ein video gibt es dort und für noch mehr screeniges surft da vorbei. es richtet sich ausdrücklich an adventure-interessierte erwachsene, also gebt "capucine" eine chance.