Artikel-Schlagworte: "cavalry"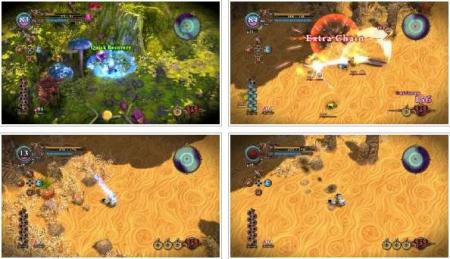 Nippon Ichi entwickelt exklusiv für die PS3 das Rollenspiel "A witch and one hundred cavalry". Hier steht die Sumpf-Hexe Metallica im Vordergrund, die sich gegen eine andere Hexe aus dem Wald behaupten muss. Zur Seite steht ihr ein Avatar, den sie beschwören kann und der dann mit einem riesigen Schwert ins Spielgeschehen eingreift.
Hier findet ihr die ersten Grafiken dazu:
22 screens, "A witch and one hundred cavalry", via andriasang.com.
Lasst euch von den quietschbunten Farben und den teilweise niedlichen Charakteren nicht einlullen: Das Spiel wird viele blutige Szenen enthalten und die visuelle Präsentation ist sehr dunkel gehalten.
Das Endprodukt wird am 28. Juni in Japan veröffentlicht. Noch keine Releasetermine für den Westen bislang.