Artikel-Schlagworte: "corps"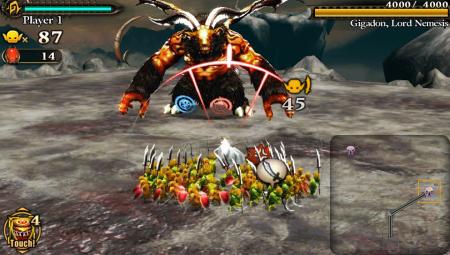 Ebenfalls für die PSVita und ebenfalls von Square Enix ist in Nippon das Action-Strategie-Spiel "Army Corps of Hell" erschienen. Im Spiel selbst steuert ihr eine Armee von Goblin-Soldaten, jeweils mit unterschiedlichen Klassen und Fähigkeiten, um den Thron des Höllenkönigs zurückzufordern.
Wie das dann aussieht seht ihr hier:
8 screens, "Army Corps of Hell", via gamekyo.com.
Mit Hilfe des Touchscreens werden dann die Einheiten gesteuert. Das kann dann auch mal unübersichtlich werden, sieht aber nach einer Menge Spass aus.