Artikel-Schlagworte: "customs"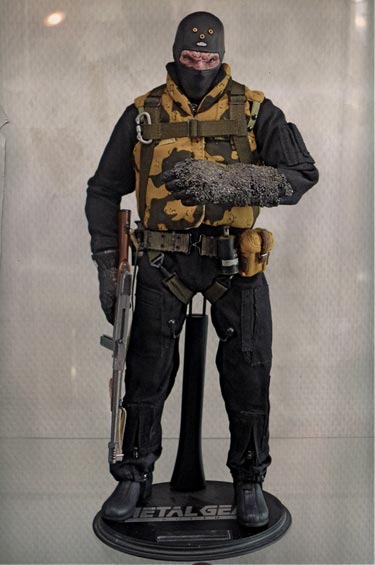 Kotobukiya-Figuren sind cool. Aber handgefertigte Kotobukiya-Figuren sind megacool.
Die nun folgenden Figuren aus "Metal Gear Solid" zu The Fury, The Pain, The End, und Gray Fox sind nur ein kleiner Teil der Arbeiten, die ein Künstler namens elvis1976 im Repertoire hat. Zu sehen sind auch welche zu "Tank Girl", "X-Men", "Batman" und viele weitere. Besucht mal diese Adresse:
"Metal Gear Solid"-Customs, via superpunch.blogspot.com.au.
Alle im Maßstab 1:6 und sehr wahrscheinlich niemals käuflich zu haben. Also nur gucken, nicht anfassen!