Artikel-Schlagworte: "demokratie"

jetzt neu! das "demokratie"-spiel: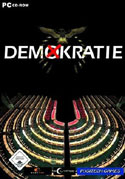 [via]
ja klar und zu weihnachten gibts dann das kommunismus- und kapitalismus-addon zusammen im bundle für nur 45 euro!
checkt auch die neuerscheinung im nächsten jahr:
– "kartoffel-schälen" – the game!
– "wie wird man us-präsident mit einem iq von -25?" – the game!
– "paris hilton" – the game!
– "bild dir meine meinung!" – the game!
– "scientology" – the game!
– "pope" – the game!
in ihrem gut sortierten videospiel-fachhandel! NEUNEUNEU uNd BrAnDhEiSs!
collect them all!