Artikel-Schlagworte: "ecclesia"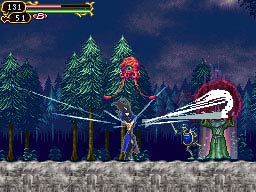 offiziell erscheint der dritte castlevania-teil für den nds in japan am 26. oktober. andere regionen werden sich wohl gedulden müssen und können froh sein, wenn es noch in diesem jahr erscheint. deswegen gibt es erstmal screenshots, um die wartezeit erträglicher zu machen (oder auch nicht):
12 screens, "order of ecclesia", via watch.impress.co.jp.
zusätzlich haben wir noch eine preview und ein kurzes video dazu am start.

[via]
ganz starke 3,5 minuten video zu "castlevania – order of ecclesia". der weibliche protagonist lässt es krachen, zudem beginnt der clip mit freshem artwork. gucken!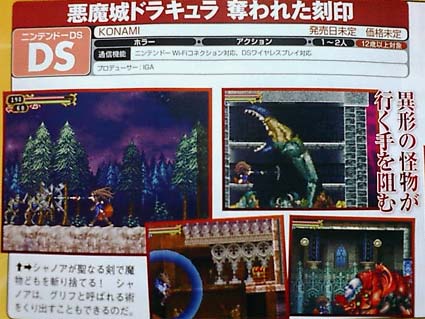 unsere französischen kollegen von jeux-france haben weltweit erste scans zum dritten nds-teil der castlevania-serie, mit dem titel "order of ecclesia", veröffentlicht:
order of ecclesia: die zwei ersten scans.
besonders neu sieht das zwar nicht aus, wenn man die zwei vorgänger auf dem nds kennt, aber es ist indirekt auch eine bestätigung, dass daran gearbeitet wird, denn bisher war nur der neue titel und der schriftzug bekannt. freut euch: wir halten euch auf dem laufenden, sobald es mehr screens dazu gibt!