Artikel-Schlagworte: "echoes"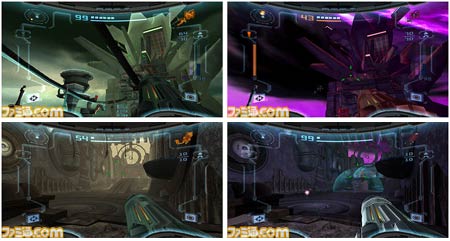 wer einen gamecube hatte, der kennt eventuell aus 2004 "metroid prime 2 echoes". aktuell findet eine portierung für die wii statt, die natürlich die features mit der wiimote nutzen soll und sich von der steuerung her an "metroid prime 3: corruption" orientiert. findet selbst heraus, ob sich die grafik gemacht hat:
12 screens, "metroid prime 2 echoes", via famitsu.com.
in die usa kommt das dann im august, europa folgt etwas später.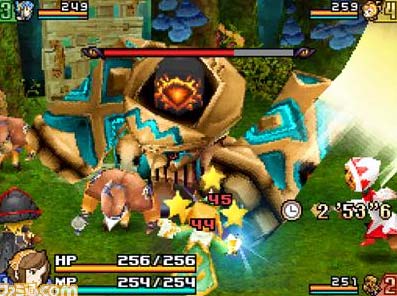 das spiel mit dem unmöglich langen titel kommt im frühjahr nach nordamerika. eine ersten trailer hatten wir bereits, nun gibts weitere screenies:
7 bilder, "ff crystal chronicles – echoes of time", via famitsu.
was einen da erwartet ist noch nicht ganz klar, selbst japan bekommt es erst ende des monats. jedenfalls wird es eines der ersten games sein, die bestimmte spielmodi um multiplayer zwischen der wii und dem nds verbindet. wir sind gespannt, wie das dann aussieht.

hier der trailer der diesjährigen tokyo game show zu "final fantasy crystal chronicles: echoes of time". die von square enix entwickelte engine pollux macht es das erste mal möglich, dass man mit einer wii und einem nds zusammen zocken kann. das spiel erscheint ende januar in japan, andere regionen sind dann wohl ein halbes jahr später dran.