Artikel-Schlagworte: "forest"

True beauty:
"Ori and the Blind Forest" ist das Ergebnis, wenn ein Spieleentwickler in den Foren von NeoGAF auf die Fans hört und seine eigene Erfahrung mit einbringt, um ein Spieleerlebnis zu schaffen, was aufgrund der Videospielgeschichte zwar logisch antizipiert hätte werden können, aber fast nie gemacht wird. Die Leute, die in den 80ern geboren wurden und diese Geschichte kennen werden ganz genau wissen, was wir hier meinen.
Für alle anderen ist es einfach ein wunderschönes Adventure, das im Herbst von Moon Studios für PC und XBO erscheint.
Bitte. Mehr. Davon!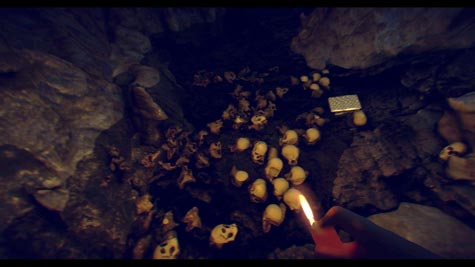 "The Forest" wird ein Survival-Horror-Game, das aus der ersten Person erzählt wird und sowohl für den PC, als auch die sehr beliebte Oculus Rift zu haben sein wird.
Wie der Name schon sagt: Ihr seid in einem Wald. Nur ohne Vorräte und es gibt überall miese Kannibalen. Ach so: Ihr habt anfangs auch nur ein kleines Feuerzeug.
So wird das, in etwa, aussehen:
6 screens, "The Forest", via joystiq.com.
Nicht gerade die beste Qualität, aber man bekommt einen Eindruck. Ist eben alles noch vor Alpha.
Wann es erscheint ist unbekannt, man sucht im Moment wohl auch Unterstützung drüben bei Steam Greenlight.