Artikel-Schlagworte: "gaze"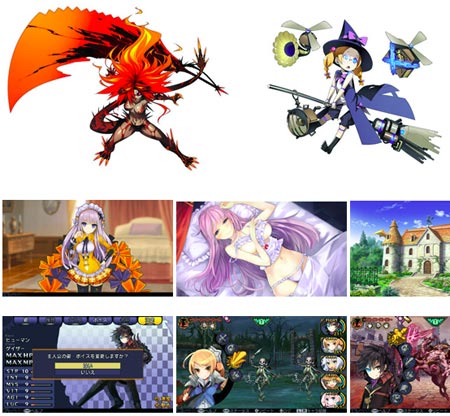 Entwickler Experience dürfte in unseren Breitengraden weniger bekannt sein. Mit "Students of the Round" und "Labyrinth Cross Blood Reloaded" hat man jeweils ein RPG und einen Dungeon-Crawler für die Nische kreiert. Das sieht alles sehr interessant aus und ist ein Augenschmaus für Anime-Fans.
"Demon Gaze" heißt der neueste Streich. Ein Dungeon-RPG für die Vita in welchem eine Figur die Hauptrolle übernimmt, die an Amnesie leidet. Ein ernstzunehmendes, häufig verwendetes Leitthema bei Anime-RPGs made in Nippon.
Jedenfalls, der Typ mit Amnesie heißt Oz und er besitzt ein spezielles Dämonenauge. Mit diesem reist er durch diverse Labyrinthe und zieht allerlei Schätze raus.
Screenshots direkt aus dem Spiel findet ihr hier:
12 screens, "Demon Gaze", via siliconera.com.
Wenn alles klappt, dann kommen Import-Füchse ab Januar 2013 auf ihre Dämonenauge-Kosten.