Artikel-Schlagworte: "hedgehog"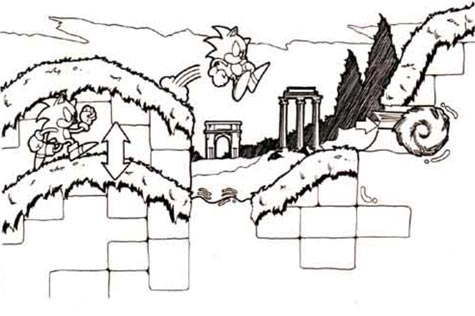 Was wir hier sehen ist eine ganz frühe Konzeptzeichnung des blauen Hyperspeed-Igels von 1990 aus der Feder von Yuji Naka. Es sollte eine neue Figur her, zum einen als neues Firmen-Maskottchen von Sega und eben auch das passende Game.
Nun, den Rest kennen wir Kinder der 80er nur zu gut: Sonic war geboren. Und abgesehen von ein paar Krisen zwischendurch rennt er heute noch.
Wir haben hier nun ein Special für euch:
"The making of Sonic the Hedgehog", via redbull.com.
Das stammt von einem österreichischen Energietrank-Hersteller. Ungewöhnlich vielleicht am Anfang, aber die sind ja in vielen Bereichen aktiv heute.
Ist im deutschsprachigen Archiv leider nicht zu finden der Artikel, deshalb müssen wir uns mit dem englischen Text begnügen. Lohnt aber alleine schon wegen solcher Zeichnungen.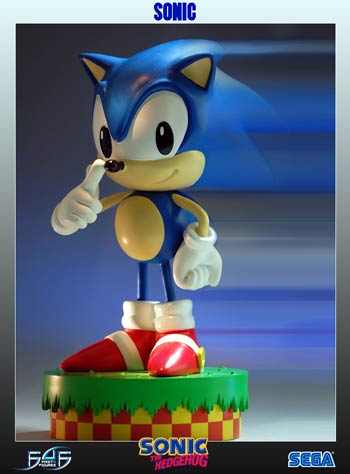 da ist er wieder, der blaue high-speed-igel, verewigt in statuenform und nicht ganz billig: die 30cm grosse figur kostet 65€. sie ist erhältlich ab september und kann dort bestellt werden: first4figures.com. der link liefert noch weitere schnappschüsse von sonic.