Artikel-Schlagworte: "knights"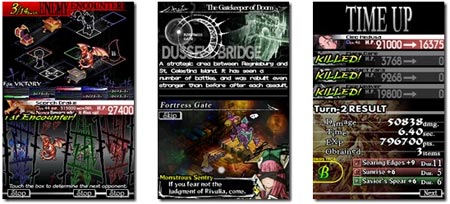 atlus veröffentlicht erneut ein strategie-rollenspiel im westen mit dem titel "knights in the nightmare". wir fanden aktuelle screens:
11 mal "knights in the nightmare", via siliconera.com.
das dreht sich dann um ein geheimnisvolles schloss namens avenheim, es soll 200 figuren beinhalten und wird auf einem isometrischen gitter gespielt. die reviews bisher waren eher verhalten: 32 von 40 punkten war es z.b. famitsu wert. im juni kann sich dann nordamerika ein bild machen, ein europa-release ist momentan nicht geplant.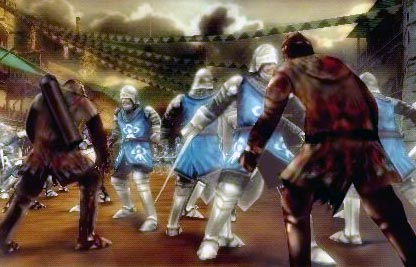 für ende 2009 plant tecmo für die psp "undead knights" zu veröffentlichen. das ist eine brandneue info, deshalb gibt es nur wenige bilder.
zur story: als anti-held muss man zombies um sich versammeln, um mit denen in die schlachten ziehen zu können. zum gameplay: 80% action, 20% strategie. multiplayer: ad-hoc-modus, co-op.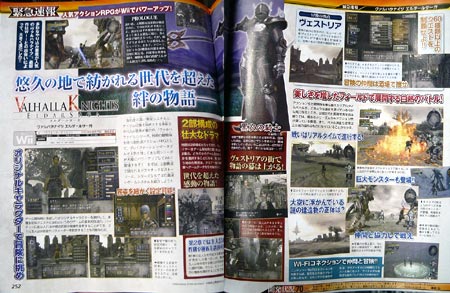 ursprünglich war "valhalla knights" ein rollenspiel für die psp. heute jedoch wird es für die wii entwickelt und es gibt den ersten scan:
scan: "valhalla knights – eldar saga", ca. 390kb, via gonintendo.
die wertungen für die psp waren nicht berauschend und dümpelten irgendwo zwischen 5 und 6 von 10 punkten. hoffen wir mal, dass das marvelous hier besser macht, vom artwork sieht alles nämlich nach einem "sure shot" aus.