Artikel-Schlagworte: "kowapoke:"

Hahaha! Hell, no no no: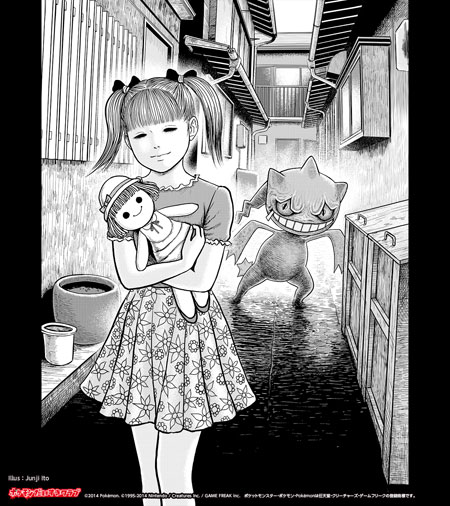 Da kommen schwere Zeiten für Pokémon-Liebhaber: Der Meister des japanischen Horror-Mangas, Junji Ito, kollaboriert mit The Pokémon Company (株式会社ポケモン) für das Projekt "Kowapoke", oder "Scarypoke"!
Die Grafik oben wurde als Handy-Wallpaper publik gemacht, scheinbar gibt es auch bereits diverse T-Shirts mit entsprechenden Motiven.
Doch was kommt hier eigentlich genau!? Ist nicht einfach, das herauszufinden. Derzeit sieht das nach nur einer Website aus:
http://pokemon.jp/special/kowapoke/. [via]
Und Ito-San veröffentlicht seine Arbeiten meist direkt an Halloween. Ergo wird da definitiv was kommen bis zum 31. Oktober…
Viel geiler wäre natürlich ein richtiges Spiel!! Wobei, lieber nicht…
P.S.: Ja, ich bin Ito-Fan. Kann man nix machen. Das geht sogar so weit, dass ich die französischen Ausgaben seiner Werke kaufe, weil es die nicht mal auf Englisch gibt. o.O Doch er ist bleibt halt the man.