Artikel-Schlagworte: "lili"

Auch nicht schlecht, mal 'ne schnelle Intellektuelle als Heldin: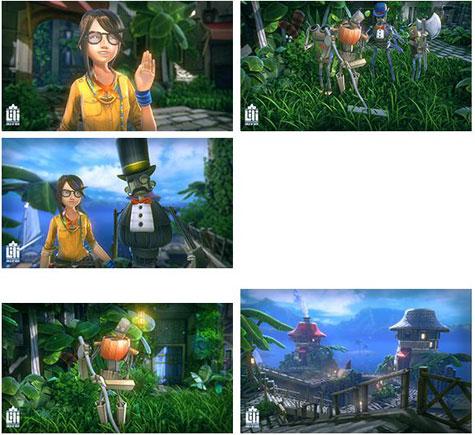 "Lili: Child of Geos" soll ein "schrulliger RPG-Hybrid mit schöner Grafik und cineastischer Storyline" sein.
Sieht gut aus und wirkt ungewöhnlich originell in der heutigen Zeit:
9 screens, "Lili: Child of Geos", via allgamesbeta.com.
Klar, bisschen Tomb Raider lässt sich erkennen, aber die Figuren, die Lili trifft, sind eher timburtonisch. Rätsel sind hier ebenfalls zu lösen, paar Charaktere sehen tatsächlich aus wie aus "Professor Layton".
Zocker von "Zelda: Broken Age" und "Psychonauts" werden vollauf auf ihre Kosten kommen. Interessierte können das Game schon in ein paar Tagen über Steam beziehen.

Diese Figur von Lili Rochefort aus "Tekken 5" wird diesen Herbst im Rahmen der "Queen's Gate"-Serie auf den Markt kommen. Queen's Gate bringt von Haus aus nur weibliche Charaktere als Figur raus, wie z.B. auch Mai Shiranui (aus "The King of Fighters") und Dizzy ("Guilty Gear").
Ihr findet viele weitere Bilder direkt bei:
30 screens, Lili Rochefort aus "Tekken 5", via moeyo.com.
Die Figur wird im Maßstab 1 zu 8 erhältlich sein und kostet euch 101$/78€; aber wie immer kommen da noch Zoll und Versand hinzu, wenn ihr direkt in Japan bestellt.