Artikel-Schlagworte: "mach"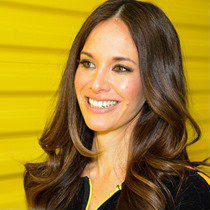 Die Schönste im Biz verlässt Ubisoft: Jade Raymond. Hauptverantwortliche für den ersten Teil der Assassinen-Saga aus selbigem Hause und ausführende Produzentin u.a. bei "Watch Dogs".
Sieben von zehn Jahren in einer leitenden Position bei einem einzigen Arbeitgeber, Ubisoft Montreal, das ist schon recht amtlich in heutigen Zeiten. Ohne sie gäbe aus auch den Ableger in Toronto nicht.
Über ihren Arbeitgeber hat sie natürlich nur Gutes zu Berichten:
"I've spent 10 extraordinary years at Ubisoft, and I am proud to have been part of many of the best teams in the industry making truly remarkable games"
[via]
Was sie genau machen wird lässt sie hingegen komplett offen. Wir sind uns sicher, dass sie dem Gaming-Bereich in irgendeiner Form erhalten bleiben wird; sowas prägt dich und entsprechend erfolgreich war sie ja durchaus. Vielleicht denkt sie auch an eine eigene Familie, niemand weiß es.
Ihr folgt Alexandre Parizeau, der wiederum sehr viele Erfahrungen aus "Splinter Cell"-Zeiten mitbringt.
Alles Gute, Jade! Möge sie ein Vorbild sein für viele viele weitere weibliche Nerds, die ihr noch folgen werden! Girls, you can do this!