Artikel-Schlagworte: "maps"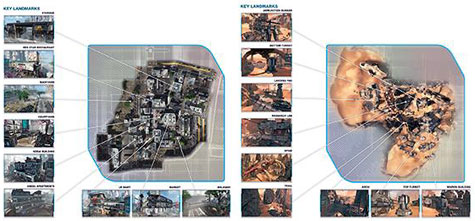 "Titanfall" ist bereits jetzt schon so etwas wie Religion. Die Hoffnungen der Shooter-Gemeinde dieses Planeten ruht darauf.
Wir fragen uns, wie es so weit kommen konnte. Und sind zu dem Schluss gekommen, dass es an EA liegen muss. Mit deren Möglichkeiten kriegen die auch ihr Logo auf den Mond projiziert. Die machen schon lange keine Games mehr. Die machen PR, getarnt als Games.
Anyway. Mal abwarten, was da kommt. In jedem Fall wurden sämtliche Maps im Internet geleakt, die wir nun gerne weiterreichen:
Alle 15 Karten, "Titanfall", via allgamesbeta.com.
Das Besondere hierbei ist eben die abgefahrene Topdown-Perspektive. Massenhaft Gebäude werden zusätzlich jeweils an den Rändern gezeigt.
Lange dauert's nicht mehr: Kommt zu uns in 9 Tagen, für die 360 aber erst Ende März.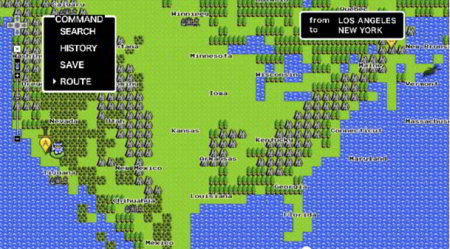 Für den diesjährigen Aprilscherz hat sich Google etwas ganz besonderes einfallen lassen: Zusammen mit Square Enix hat man eine Google Maps-Version im 8bit-Stil erstellt, mit vielen Referenzen und Bildern aus "Dragon Quest".
Diese Version ist inzwischen offline, doch es gibt ein zweiminütiges Video dazu: Hier klicken.
Ein LAN-Kabel wird direkt an die Kassette angeschlossen, um auf die vielen Funktionen zugreifen zu können. Auch "Street View" ist darin enthalten. Schön wäre auch, wenn folgendes eintreten würde:
"As the first NES cartridge to be released in nearly 18 years, we're working hard to make Google Maps 8-bit for NES available in the Google Store as soon as possible. A mobile version for Game Boy is also under development."
Nette Idee, nur wahrscheinlich schlecht realisierbar.